Ok, so I'm six days late but the sentiment is the same. I wish you and your families all the best for the new year.
How has the new year started for you all? So far so good on this end both knitting and otherwise. I am very hopeful for good and wonderful things for this year and beyond.
One of the things that has made my month so far is the arrival of this: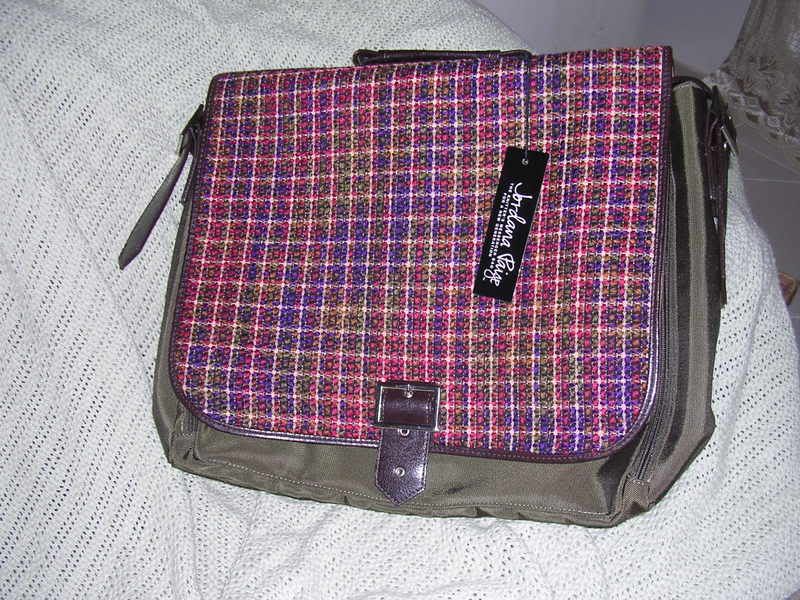 That's right people, hubby bought me a
Jordana Paige
bag for Christmas! I LOVE it! It is simply gorgeous and divine to touch. The tweed of the flap and the green of the back of the bag go well together and the inside is very spacious. I can see lots of books and projects going in there! I don't care what outfit I'm wearing, this is my new everywhere bag. It has space for my glasses, various cards and my cell phone. I'm in lurve. LOL!
Now here's FO #1 for the year - the wavy scarf from knitty.com: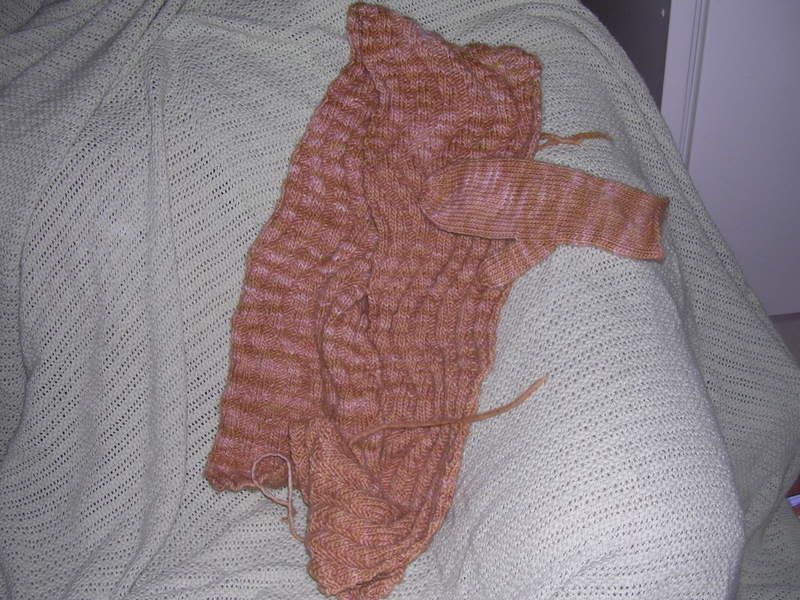 Unfortunately, this scarf will not have the pleasure to be carried around in my new bag - and I'm glad too cause you know what? I HATE scarves!! This has been a time sucking project, and absolutely no offense to those who make scarves - in fact I applaud you, but I don't think I'll be doing another one of these anytime soon. Not that I would need to anyways because of where I live but if the feeling ever strikes me to make another scarf I will strike it back! And yes, that's a mitten holding on to dear life to the scarf with its ends not woven in. In a few minutes I plan to start mitten number two and send these gifts off the the hopefully very happy receipients.
There are a couple of things that I'm thinking of doing to the blog - just to freshen it up for the new year. Now if I can just figure out how to change the background and rearrange some things on here maybe I could actually do it.
Cheers people!