So there was a secret yarn swap over at
KnittingHelp
and I participated. It was a great experience seeing all the different delicious yarns people gave to each other!
Here's a pic (taken by the receipient) of the yarn and goodies that I sent. I'll tell you the truth, I was torn at first between quanitity and giving her what she really wanted. In the end I went with what she really wanted because afterall she would enjoy something that was on the top of her "I want" list more right? And she did. This is a skein of
Lobsterpot yarn from kyarns in Beach plum
and some of her favourite teas from her favourite tea shop:
Now, here's what I received from my wonderful swap pal! I'm telling you, it was such a pleasure receiving all this goodness... she really took the time to get all the details right, from the "take-out" boxes she put the yarn in, the toys for my kids, the yarn itself, the magazine and books and patterns and how it was all packaged. I feel really special.
Total package: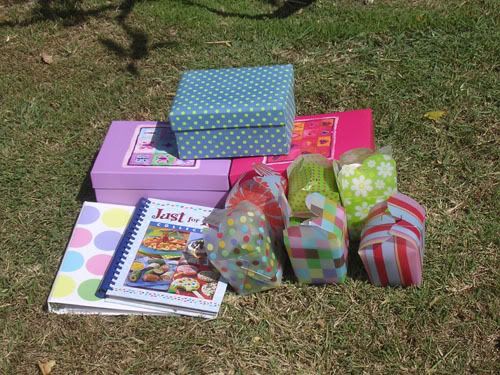 Box contents: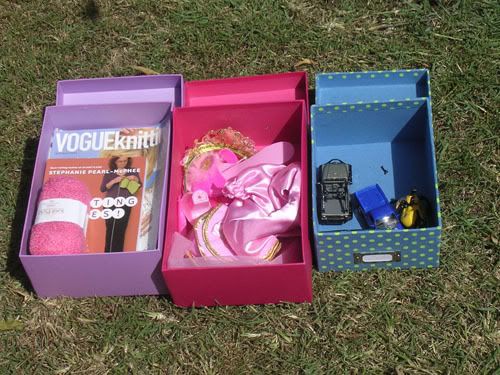 Toys for kids! Cinderella outfit and trucks: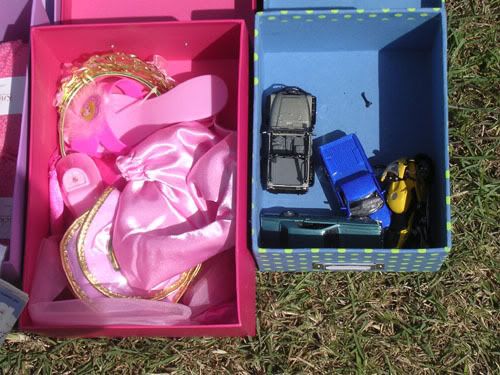 Book, magazine, patterns and a glimpse of Crayon: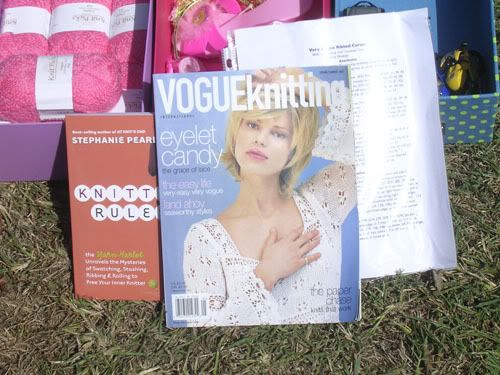 Recipe book for kids, patterns from Knitty: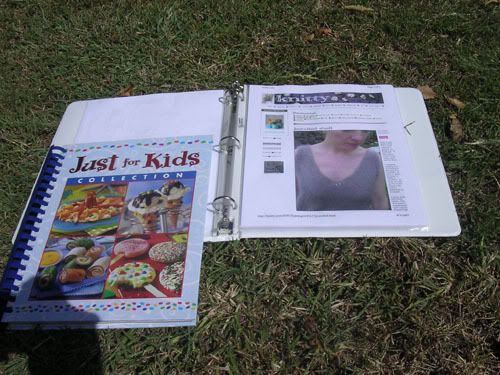 Take-out of yarn! Shinesport, Cotlin, Crayon, and some Bebe Baby balm: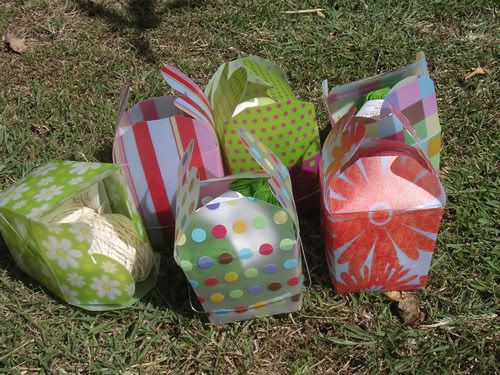 What a haul! I
really
need to get a bigger storage unit for mt stash and books! I can't believe it! I have a stash!